BUY 1 GET 1 FREE !!
No longer have the troubles of dirty toilets, pungent  smells, hair entangled in brushes, and brushes difficult to clean!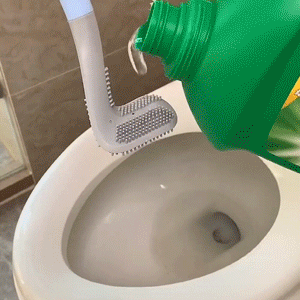 FEATURES
CLEAN ANY CORNER OF THE TOILET DEEPLY
The unique brush head design is triangular, and every angle fits the toilet, leaving no blind spots. Can clean any corner of the toilet deeply. easy to clean the corners and dark grooves.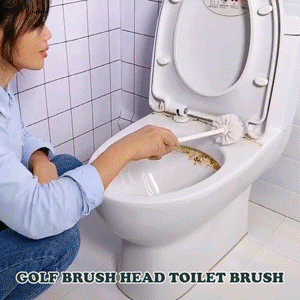 The brush bristles made of high-quality TPR materials will not cause damage to the glazed toilet. Hair is not easy to entangle, and housework is easier.
Comfortable to Use:

The handle of our toilet brush is ergonomically designed for a comfortable grip, making it easy to use, even for those with arthritis or other hand conditions.

Sleek and Stylish:

Our toilet brush has a sleek and stylish design that will complement any bathroom decor. It's not only functional, but it also looks great. With its compact design, our toilet brush is easy to store, even in smaller bathrooms. It won't take up much space, and it's easy to grab when you need it.

Durable and Long-lasting:

Our toilet brush is made with high-quality materials that are built to last. You won't have to replace it anytime soon, and it will provide you with reliable cleaning performance for years to come.

Say Goodbye to Harsh Chemicals:

Say goodbye to harsh chemicals and hello to a cleaner, more hygienic bathroom with our toilet brush. Our toilet brush is a safe and effective alternative to harsh chemical cleaners, making it a great choice for those who are environmentally conscious.