A MUST-HAVE FOR EVERY JUICE LOVER!!
Prepare your favorite fresh juice with our Handy Fresh Fruit Juicer! An innovative kitchen tool that quickly and efficiently extracts large volumes of healthy, delicious fruit juices in just a few minutes!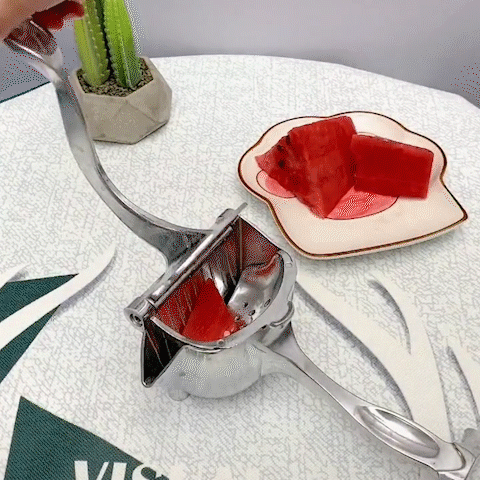 FEATURES
WIDELY APPLICABLE: Apart from juicing fruits and vegetables, you can also use our Handheld Fruit And Veggies Juicer to crack and peel nuts. No more hassle and painful fingers while opening those nuts.
DURABLE AND HEALTHY: The manual citrus juicer is made of high-quality aluminum. The aluminum alloy on the surface of the juicer is not in direct contact with the fruit, never worry about the health and original flavor of the juice. Quickly get Vitamin C.
MAXIMUM JUICE OUTPUT: Add efficiency to your juicing process with this citrus squeezer extractor for superior leverage, for maximum juice output, and adds convenience to bars, smoothie stands, and cafes. Silent squeezing compared with the machine juicer, our manual juicer has no noise in the process of use.
EASY CLEANING: The components of this fresh force lemon juicer are removable for easy cleanup. Plus, its small footprint allows it to sit on countertops without taking up too much space.
Save Time & Effort: Easily squeeze fruit juices within just a few minutes so that, even a kid can use it. No more worrying about electricity or batteries. No more bulky, hard-to-clean juicers crowding the décor of your home bar or kitchen.