Our keychain flashlight is Less than the size of a palm, weighing 45g, very convenient to carry.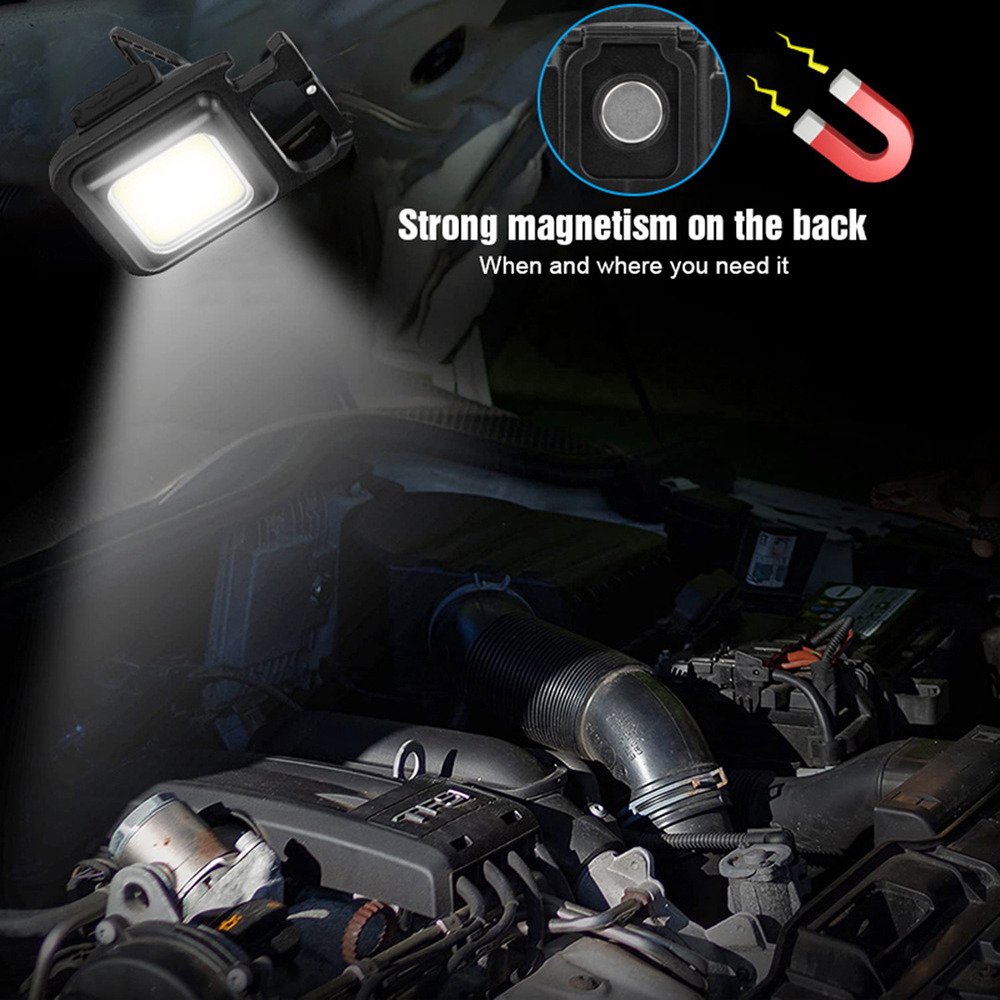 Emit up to 800 Lumens of light, it was brighter than most handheld flashlights.



Comes with 4 Light modes.
This mini flashlight has 4 lighting modes, COB 60% brightness, COB 30% brightness, and COB Strobe, Long press the button 2-3 seconds to the brightest, and four Light Modes that meet your different needs.



USB Rechargeable
When it is time to recharge, just connect it to any USB power source. It comes with a built-in 500mAh battery and a USB charging cable. Connect it to any power devices, such as car chargers, laptops, wall chargers, and mobile power banks.



One Keychain, Multiple Uses!
The portable flashlight has a carabiner, which can be placed on a keychain or wallet, or used as a bottle opener, with a strong magnet on the back, which can be attached to the metal.
Connected to a tripod(not included) and used as a desk lamp. You can use it for camping, night running, maintenance, or emergency.
Powered by 7-Day Battery Backup.
"Stay prepared for any emergency with this powerful keychain light.
Boasting a 7 Day battery backup, you can count on it to light your way
through any situation, without the worry of it running out of juice."